Last month, I took part in the MVP Challenge, a voluntarily participated activity for Microsoft MVPs to promote Microsoft Learn.
MVP Award Program set up three challenges for MVPs to learn the related knowledge as they like this time:
Azure Data & AI Challenge

Dynamics 365/Power Platform Challenge

Microsoft 365 Challenge
Let me talk about why I chose Microsoft 365 Challenge, and how to finish this challenge, as well as my thoughts through this challenge process.


---
During 2017Q2 and 2019Q1, I have been involved in the initial exploration for a start-up. We had to carve our way through dozens of difficulties, including remote communication within the technical team members. We tried many tools and finally chose Teams, which helped us solve the remote communication and collaboration.
In recent three years, I have been helping for the brand start with 'A' alphabet of SI Company from time to time, and assisting Microsoft TW to introduce and integrate Intune, processing app development projects controlled by MDM/MAM for Taiwan top three financial holding groups.
Based on all of the experience above, I chose Microsoft 365 Challenge this time.
Let me share the most achievable result brought from this challenge:

As you finish one module in a learning path, you will obtain related experience value and badge, and when you finish one learning path, you will receive additional experience value and trophy.
Upon this design, you will find and celebrate after finish one module,
Oh, yeah, I saw more badges~~~
At this point, you will self-release dopamine in the brain, immediately getting the satisfaction from small achievements, so that you will have more motivation to work on the next module.
However, you will get used to the stimulation from badges after a while. Therefore, I think this is the reason why "trophies" are designed, which can encourage learners to go on their courses from last time and get awards after they finally finish the whole learning path.
This Microsoft 365 Challenge this time included 49 modules (Officially translated as 模組 in traditional Chinese):
As I mentioned at the beginning, with my experience on using Teams and Development on MDM/MAM of Intune, as well as my knowledge on Microsoft products and services in various technical domains, I learned fast in the first 1/3 process and my experience value accumulated fast (The experience value is another encouraging mechanism. Your experience value will increase after you finish every unit, and it will double if all of your answers in Knowledge check unit are correct.)
However, when I got the halfway, I felt a bit stuck, and needed more time to digest the content. Here I had to complain about the quality of traditional Chinese translation. I often encountered problems, such as inconsistent meanings, poor wording, or even the complete absence of translation of some units, so that you had to switch to English content time and time again to check it, which would reduce the learning speed. (I had written feedback and believe it shall be gradually improved.)
In the knowledge check sessions of second half, I also chose wrong answers, and my learning experience value would accumulate slowly, but badges and trophies were still given in time.
All in all,
The content in the second half is about how to set up Teams services through Teams Admin Portal, which is often hard to understood without hands-on experience. Thanks to Microsoft 365 subscription from Microsoft MVP award, I can practice accordingly.
If you would like to experience this kind of learning way, you can apply 30-day free trial account of Office 365 E5. Now, you can click this link, and enjoy My Collection in Microsoft Learn.
Or, just go to Microsoft Learn and find your own learning paths! 🛳 🛳 🛳
本文章的中文版請 點此觀看…
---
I'm a Microsoft MVP - Developer Technologies (From 2015 ~).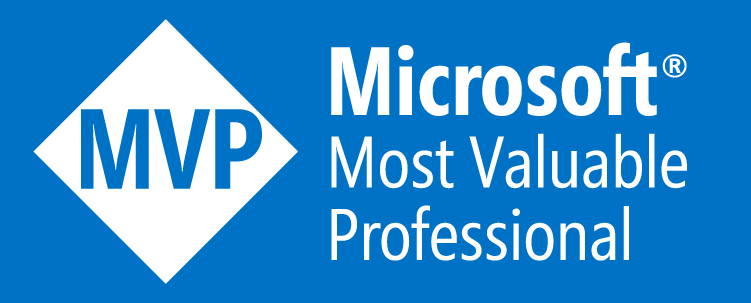 I focus on the following topics: Xamarin Technology, Azure, Mobile DevOps, and Microsoft EM+S.

If you want to know more about them, welcome to my website:
https://jamestsai.tw
---
相關 Xamarin(.Forms) 推廣活動與課程,請詳見下列 Accupass (活動通) 列表:
https://www.accupass.com/organizer/detail/1910170752158115281580

本部落格文章之圖片相關後製處理皆透過 Techsmith 公司 所贊助其授權使用之 "Snagit" 與 "Snagit Editor" 軟體製作。